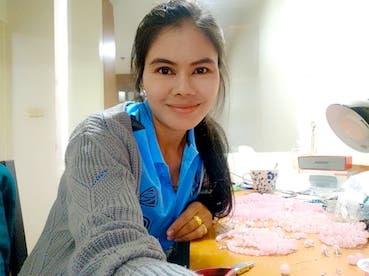 Hi Everyone. Well, buying is work but fun ~ but now our Apt in Bangkok is like a little Factory. Nicha in her office makes tons of beaded Jewellery, me in the lounge on the endless task of processing all the other Jewellery. We bought so much ! Usually I'm OCD on prices as I buy, but this time I pretty much just chose what I liked. Following the Heart usually works out well, especially when you brought that spare credit card . . . . .
Stunning Azurite/Malcahite/Chrysocolla from a new source ~ the Morenci Mine in USA. More Tourmalines ~ yes, Watermelon, also some fabulous vibrant Rubellite from Russia. More of the raw Green/Blue/Purple Tourmalines. Also the Tasmanian Stichtite/Serpentine ~ yes I had to go buy it in Thailand from an Indian Company :-)
Heaps of other stuff, but these stood out.
Tomorrow I start processing another big buy. The word here is SALE :-) As you know Crystal Heart doesn't do sales. All our effort goes into buying at the best price and charging, truly, the minimum we can. But in this case, one of our other big suppliers also decided to have a sale, so we'll pass it on to you of course and tag all those products accordingly.
The prospect of uploading all this is rather daunting ! However we will extend our usual offer of 10% discount if you buy before uploading. Everything will arrive priced, so just ask at the desk. Call before if you can ~ 03 9349 1090, just to be sure I'm in the office. This way you get to see all the new stuff first ;-)
Have a great time everyone
All our love from the Heart, as always.